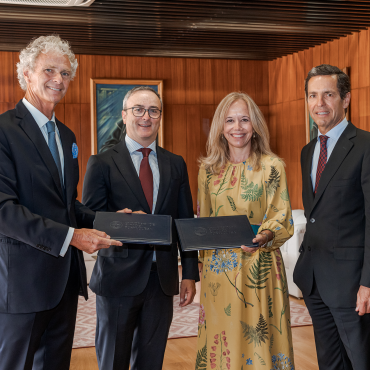 Logoplaste
Logoplaste has supported the activities of Universidade Católica Portuguesa for over 40 years, participating in several joint initiatives. This donation is a natural consequence of this successful and long-term partnership between UCP and Logoplaste. Filipe de Botton and Alexandre Relvas are both former UCP students, and were distinguished in 2006 with the "Career Award". They are regular speakers at UCP, sharing their experience as successful managers.
Alexandre and Filipe were both, sequentially, Presidents of the Alumni Association for more than 15 years. Their commitment to the University, as well as to their students, is unquestionable.
The spirit of "giving back" is a long-standing tradition at Logoplaste and adopted by the Carlyle Group. When the donation proposal was presented, the decision was a natural one for Carlyle and Alex Wagenberg.