An encounter between Alumni, ADNCatólica Families and jazz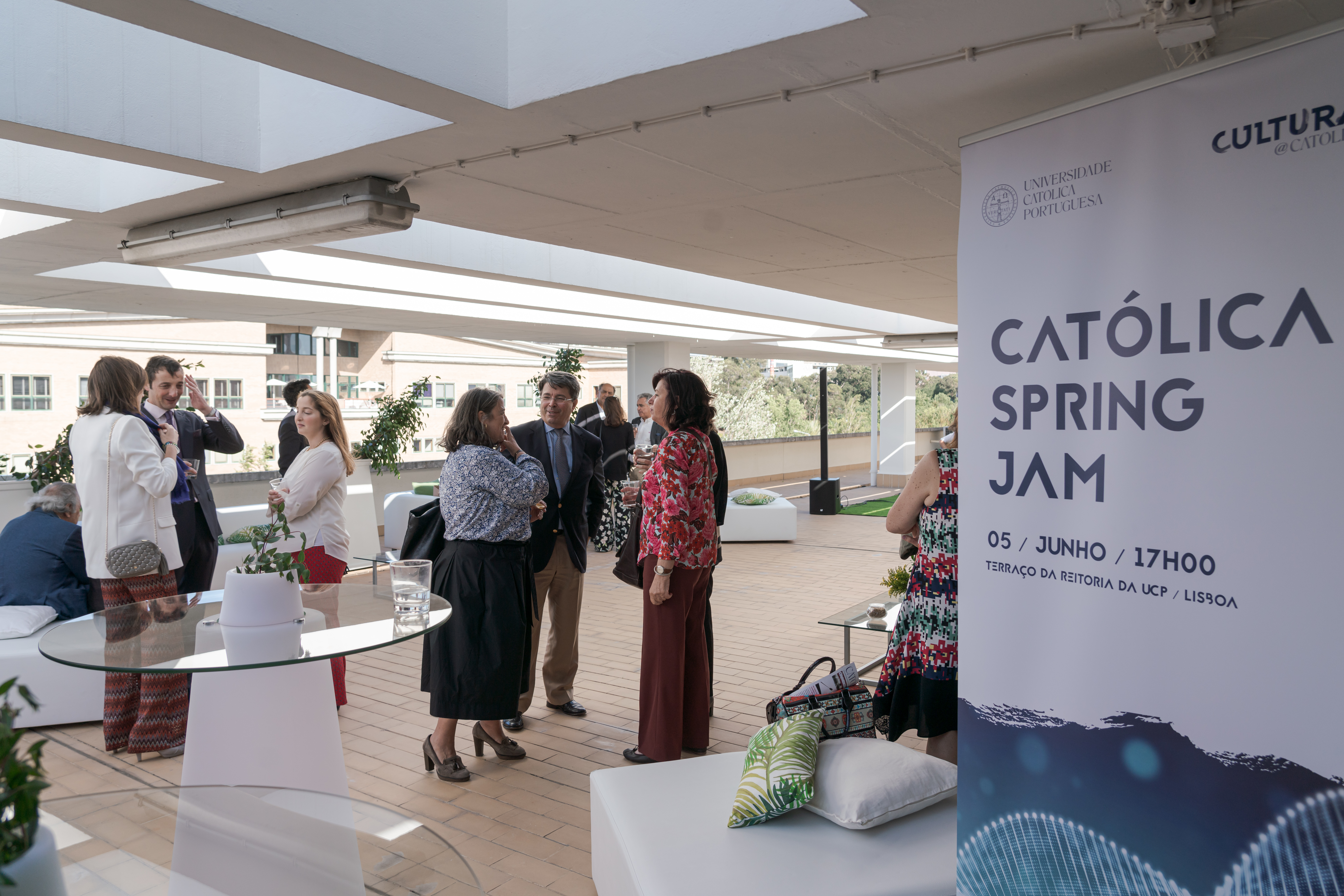 The Portuguese Catholic University (UCP) brought together Alumni and ADNCatólica Families from its various Schools for an afternoon cocktail with jazz music played by Smoth Vibes. At the terrace of the UCP Rectory, in Lisbon, the Rector of UCP Isabel Capeloa Gil also spoke about the new projects for the university. It was an opportunity for all present Alumni to confraternize and comeback to their alma mater.
Take a look at the images of the event below.